DuPont does not stimulate mild brush deep clean pores, remove dirt thoroughly gentle two silicone brush head, fitting skin texture, clean the skin at the same time can accelerate circulation massage.
4-speed 2 modes cleansing, skin-friendly net cool two minutes a day to enjoy the beauty of the skin to create mild skin-friendly, resilient and radiant.
Systemic waterproof, safe to use removable brush head, easy to keep clean and hygienic machine.
Wireless charging, long-lasting battery life, intelligent inductive wireless charging, enjoy free cleansing "wire" system.
Streamlined body design, ergonomic, streamlined body design, comfort grip, easy to use

Instructions
1. The face wet with water, so that facial skin moist
2. Apply to the head Cleanser (may be applied to the face)
3. Select the appropriate start gear, circular motion Cleansing
4. Replace the left and right cheek, T zone, chin position Cleansing
5. cleansing, rinsing the brush head and placed ventilation to dry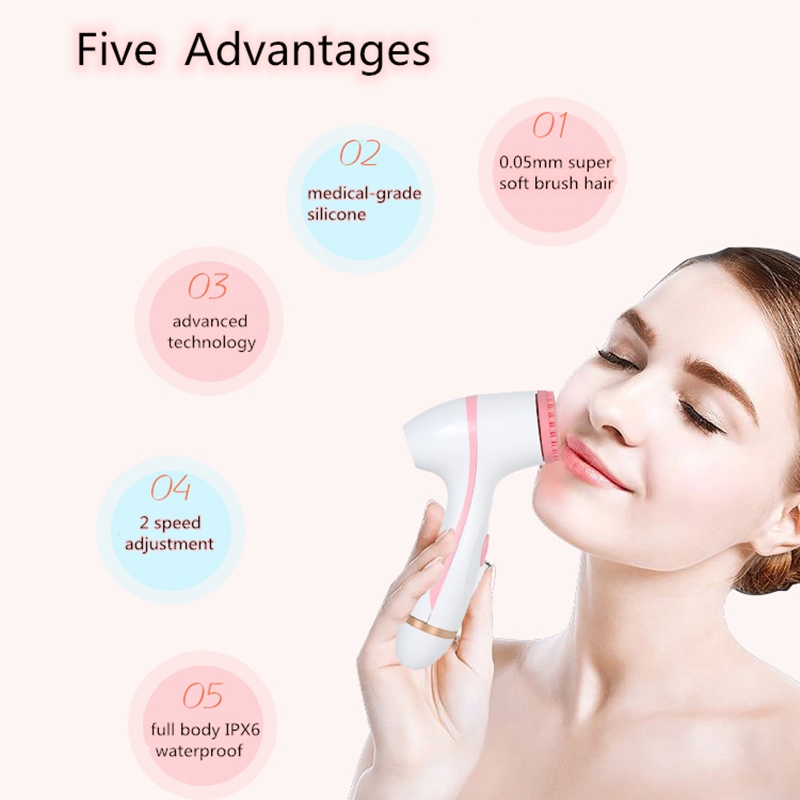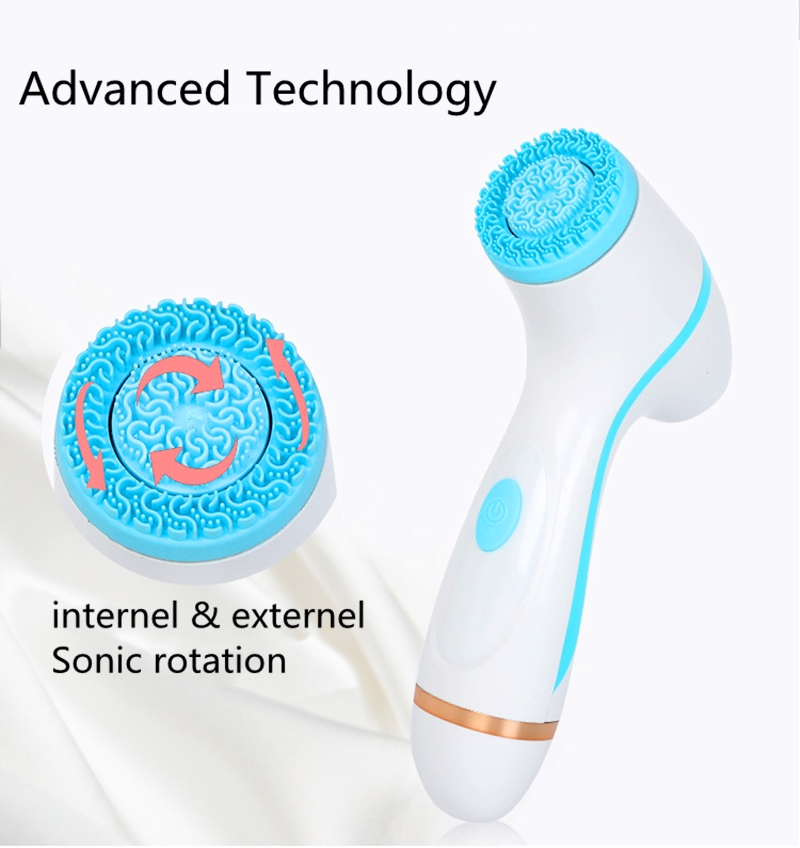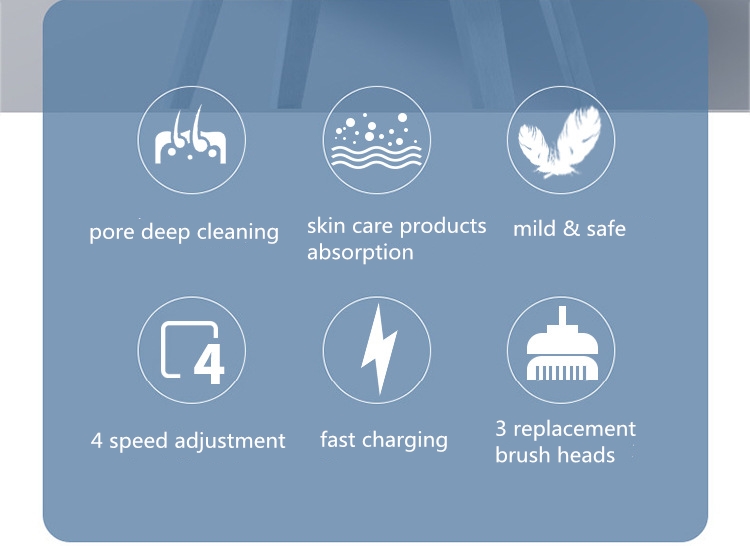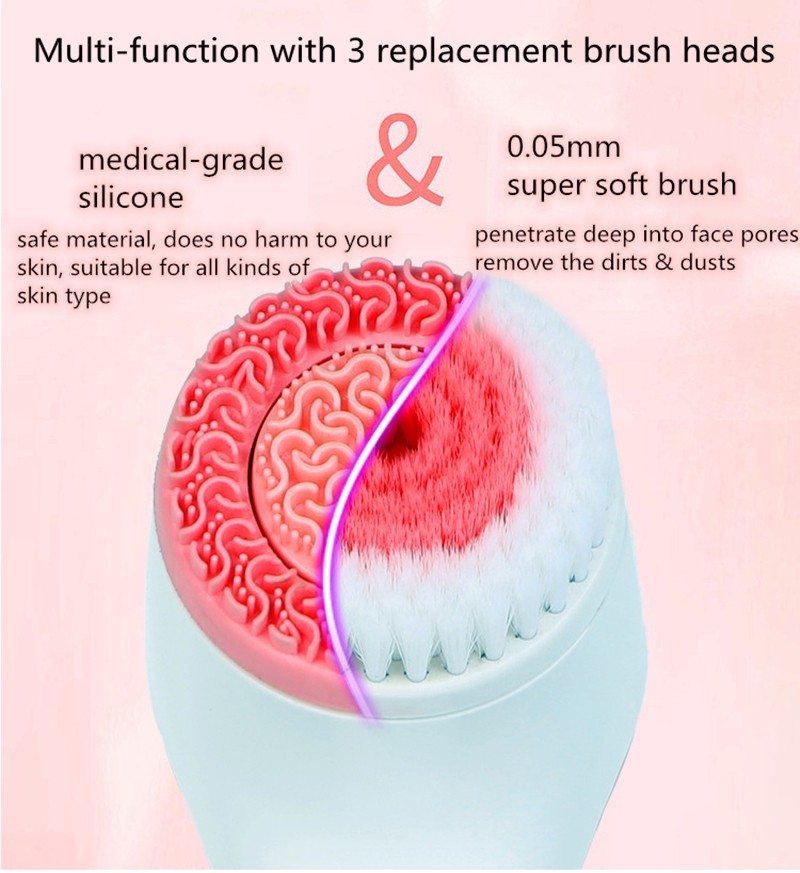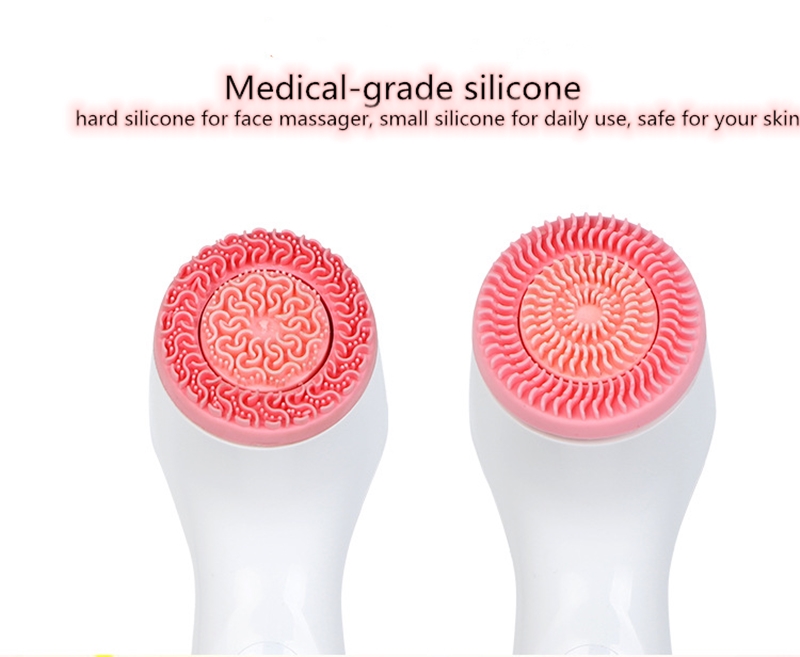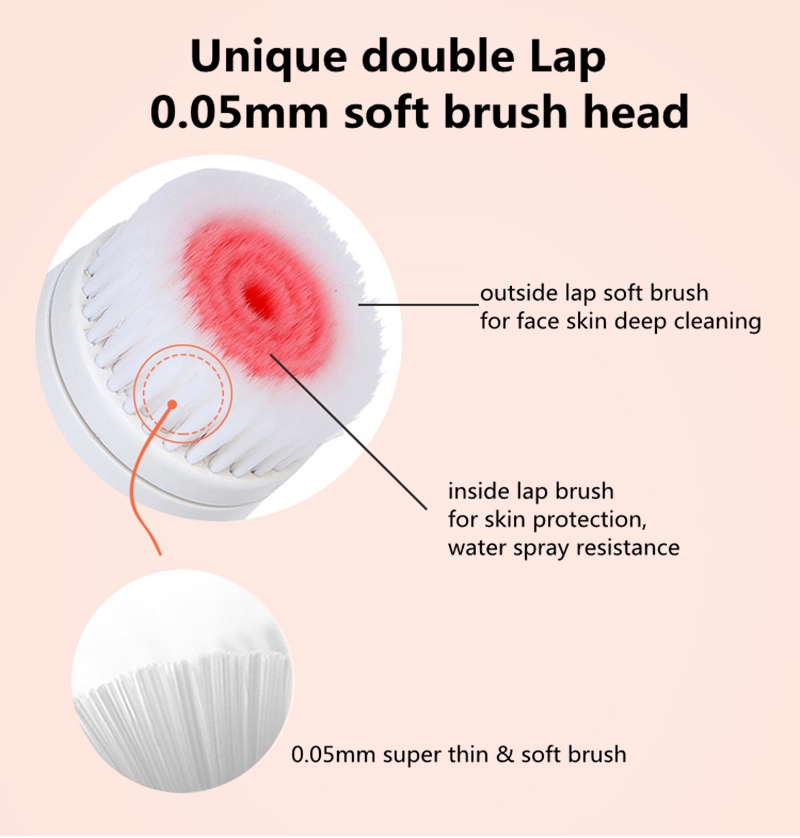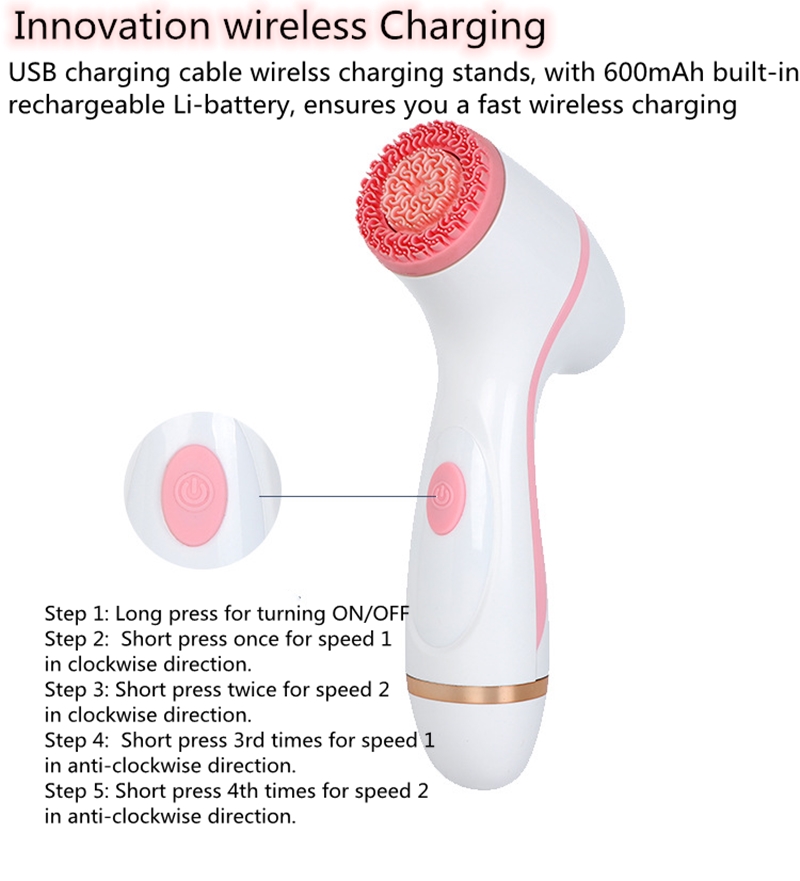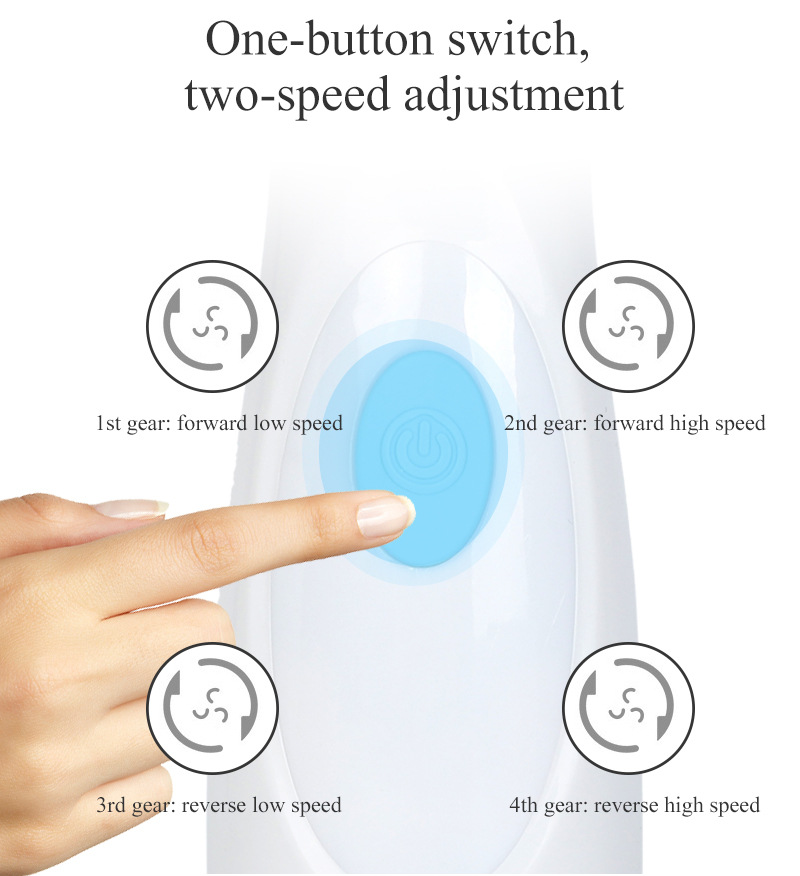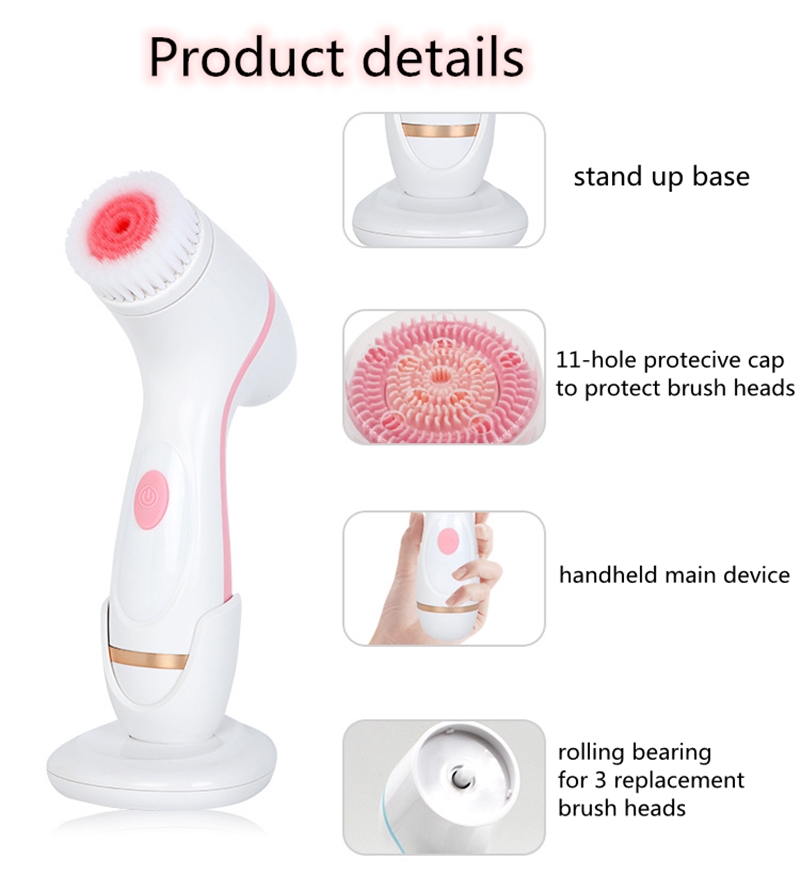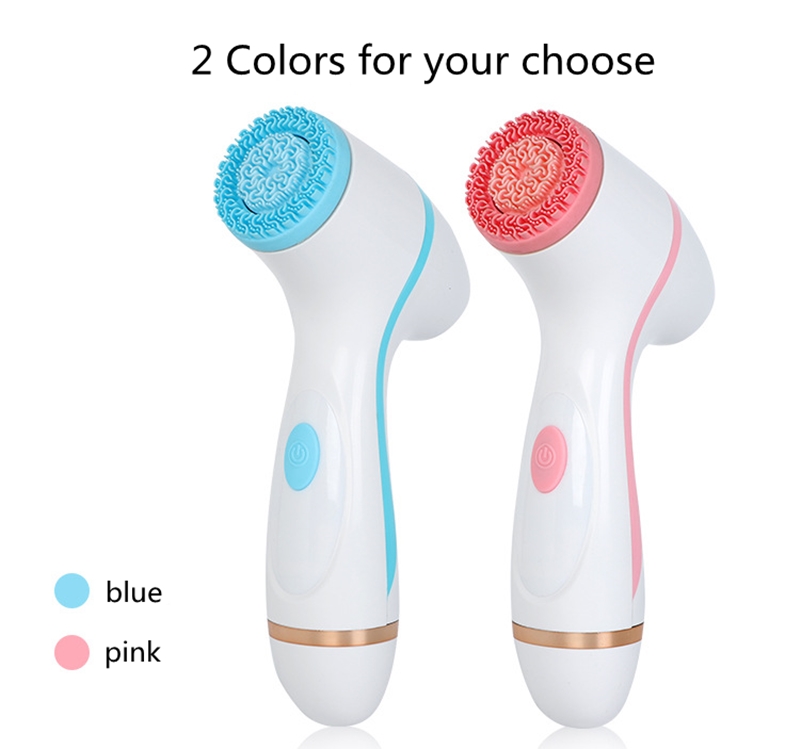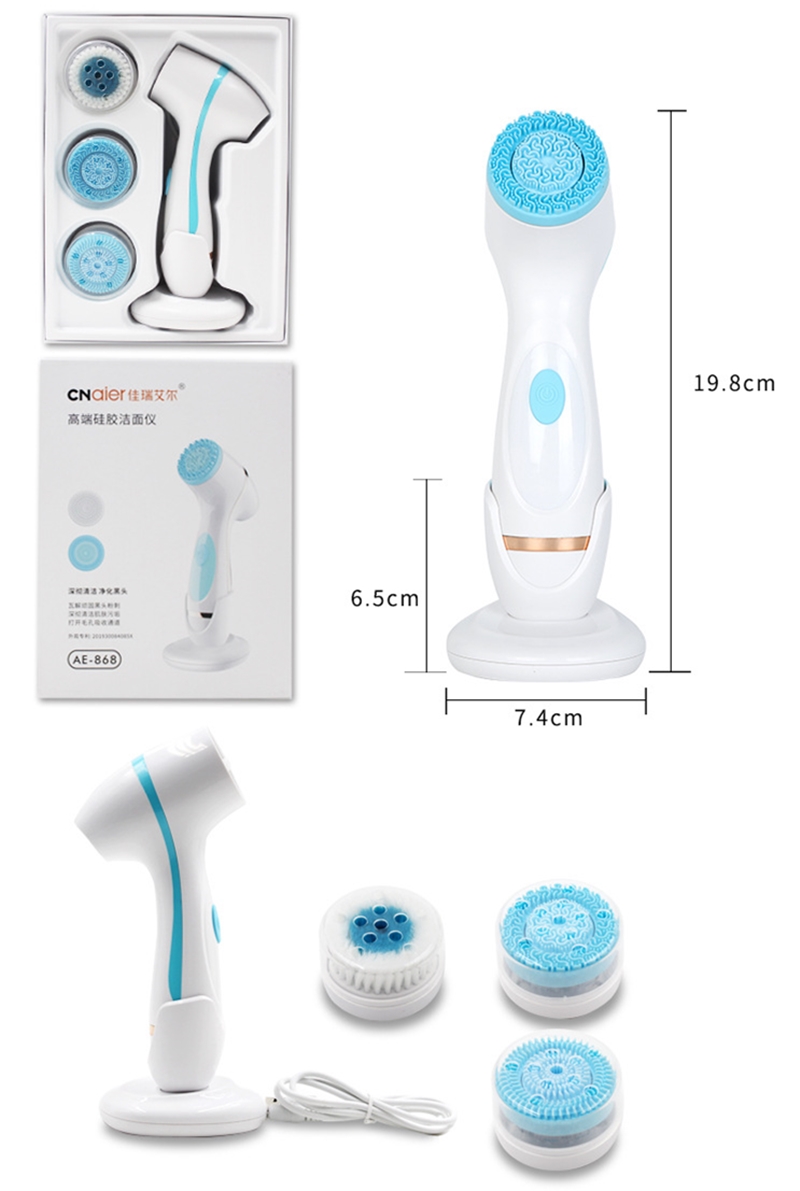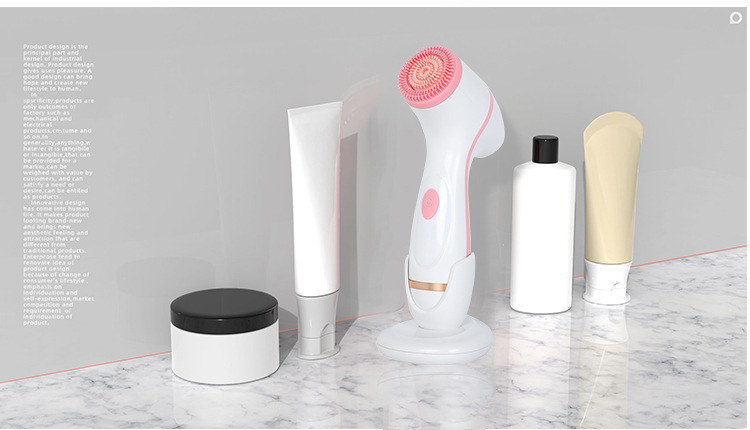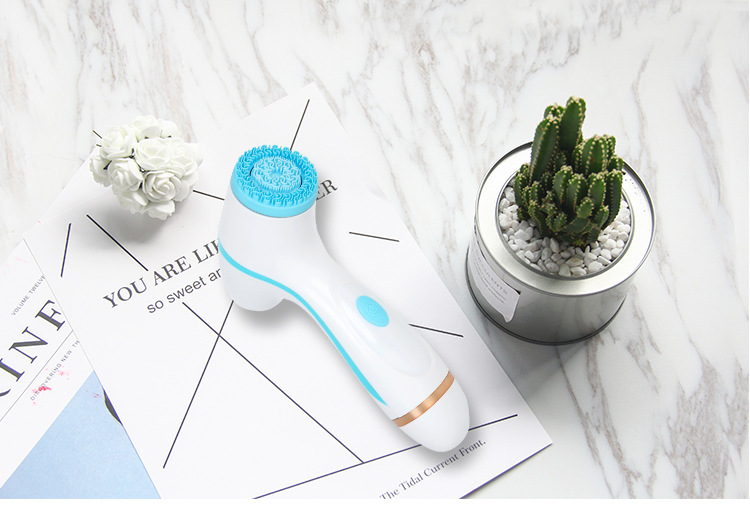 High-end Silicone face cleansing brush,with 3 replacement brush heads, powerful face scrubber, IPX6 waterproof, 2 speed adjustment Sonic rotation.
Material:Silicone+ABS
Dimension: 20.5*10*7.3
Voltage: 3V / 3.7V
Charging: 2*AA batteries / 500mAh Li-battery in
Power:2W
Package: 23.5*17.7*8.2cm
CTN Size:43.5X38X50.5
QTY:20PCS
Gross Weight:13.5KG